The horrors of rising water…and Thomas Hardy
A haunted manor in Devon could have inspired us in so many ways. But at the end of the day it was a mundane story of country maintenance, and the chance discovery of a book of Thomas Hardy's novels, which prompted us to design and build a game of a race against time to stop your house from being flooded.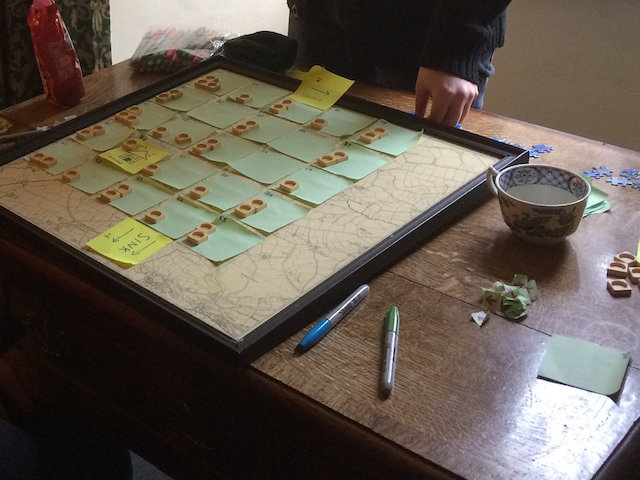 To save his home from water, he would have to dig.
With almost no experience designing games between us, we split into three teams: one building the game engine, one the UI, and one designing the levels. The last team spent a fair amount of time testing levels and game mechanics on a physical prototype, where one person played the game and another played the water. Feedback from this team affected the game engine, and vice versa.