A suit of armour, post-its everywhere…but we never quite finished what we started
The second /dev/fort was held in Knockbrex Castle, Scotland, between May 30th and June 6th, 2009.
After many hours of travel, two missed trains, a couple of pints of beer and a lot of driving (the drinking and driving were separate people, before anyone complains), everyone converged on the castle, picked rooms, admired the suit of armour and bugle, and then unpacked.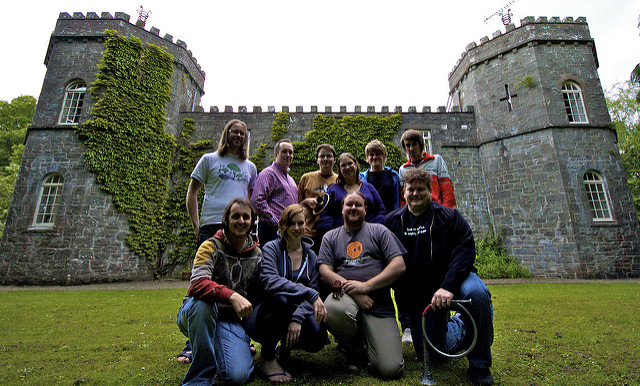 A few false starts and a lot of discussion later, we found inspiration over dinner and (after digesting) went full-steam-ahead into the planning of a website for sharing and modifying recipes. Despite a strong headwind, we weren't able to finish it, and it languishes in the /dev/fort archives.
Alongside Omnom, and following on from the first fort's twitter replacement (which was a wall of post-its), Simon Willison built the first version of Bugle, our "group collaboration tools for hackers in forts". More impressively, but utterly in the spirit of /dev/fort, Simon was only allowed to work on it each night between 10pm and breakfast the following morning.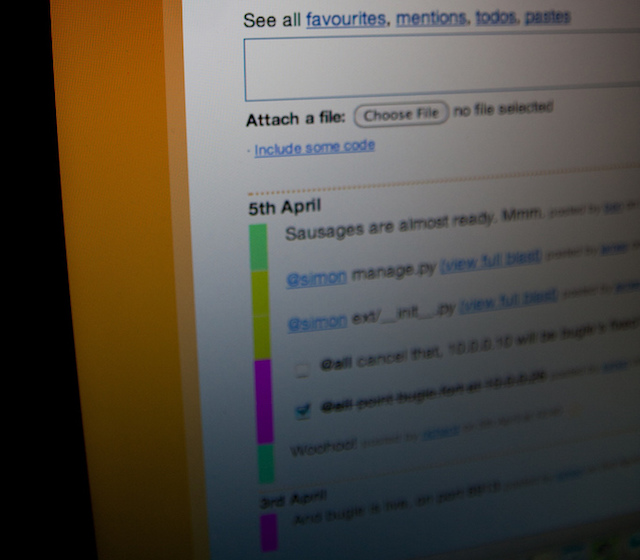 A number of forts since have added something to it, and it often forms a core part of our workflow. (/dev/fort 11 even wrote a super-slick terminal-based client for it.)