EMI hired us to explore the idea of high-end box sets online
Over Easter 2009 we decamped to Ross and Cromarty for our first commercial fort. Followed by a film crew, we were asked to come up with a prototype for the online equivalent of high-end box sets. To give the project focus, we based it all on the life and works of John Lennon, ahead of what would have been his 70th birthday later that year.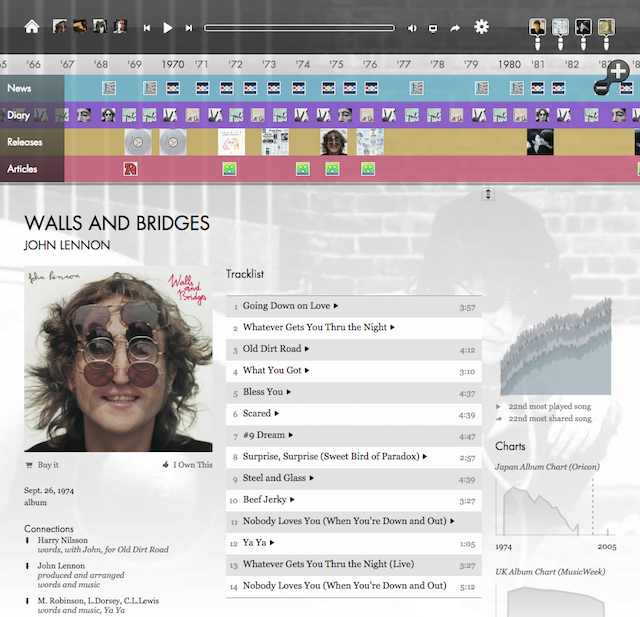 After filling over a thousand post-its with ideas, and our designers building a multi-act approach to ease people into a complex product (and a complex man), we built a site for exploring Lennon's back catalogue, interweaving his music and archive video with diary entries, media reports, and other musicians and artists he was connected with.
I'm not entirely sure what /dev/fort is but it seems to be getting a lot done in a very short space of time
As intended, the prototype formed the basis for subsequent work at EMI to build John Lennon Universe as part of Lennon 70.